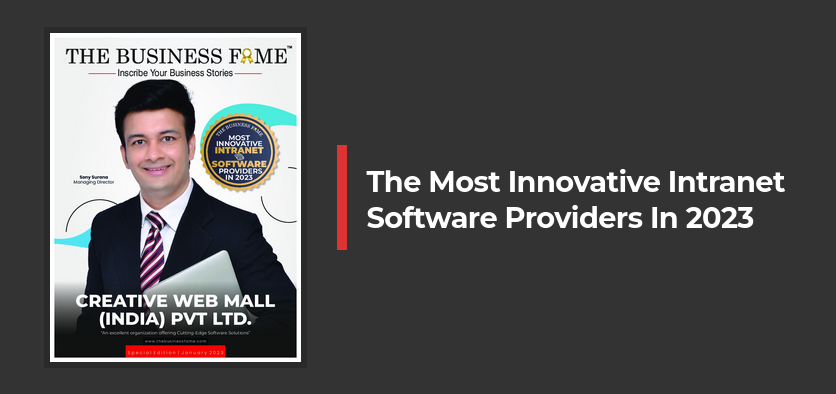 Mr. Sony Surana | Managing Director | Creative Web Mall (India) Pvt Ltd.
#Creative Web Mall (India) Pvt Ltd is an outstanding company that offers to cut-
edge software solutions.
Business Fame is an international media entity designed to deliver exclusive resources
to those in top executive positions, like directors, vice presidents, CEOs, and
millennials. As the expectations of our readers are high, we focus on furnishing the most
up-to-date industry news and developments. Additionally, our resources and
instruments can give business proprietors an advantage in the continuously changing
market and support them in creating well-informed decisions. We aim to enable our
readers to take action with the highest potential for success in their endeavors.
#Sony Surana Interview:
Turning Point for Creative Web Mall (India) Pvt Ltd.
Having achieved success under its expertise, Creative Web Mall India Pvt.
Ltd. has come to the forefront of its sector by realizing the potential of its
corporate intranet and enterprise solutions. Through its consistent
dedication to these services, the company has captured the admiration of
its clientele and its competition alike, becoming a trendsetter in the
process. For Creative Web Mall India Pvt. Ltd. maintains its superior
services and is poised to remain a powerhouse in the industry.
#Your Success Mantra
My mantra for success is "Clients/Customers are King"
#What would be that one piece of advice?
"When exuding an air of confidence in the business world, it is necessary to back
up this facade with extensive knowledge. Possessing an inquisitive mind and
constantly striving for new information makes a successful businessperson."
See Our Live Interview