Here's why……
It's now a frantic race and you will have to speed up. Companies are now readily diverting more and more resources towards AI capabilities.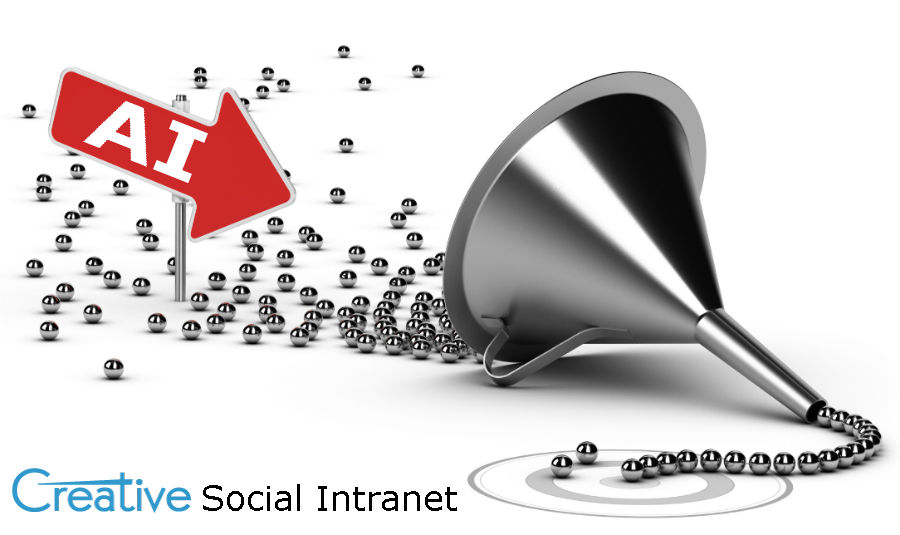 Today fast growing firms intensifies its focus on building a strong data repository, all thanks to the explosive growth of interactions, to catalyses the adoption of AI(Artificial intelligence) .
Companies today use machine learning to train its systems to vastly expand the languages, colloquialisms, words and strings customers.
In India, arguably Swiggy is the first tech star to implement AI. Previously, Google, Flipkart, Paytm, and several other global players have all invested in and acquired companies to boost AI.
From the past few years, start ups and large companies have been relatively running small experiments with AI. But now the space is accelerating, for evidence; unicorns are diverting in this direction.
AI votaries are pushing company's to invest in it, but here the challenge is to make sure these investments make good returns and not get lost in bureaucracy,
Several factors have pushed the growth of AI around the world
1. Availability of huge data sets
2. The leaps in processing competence with the emergence of GPUs (graphics processing unit)
3. Enhancement in cloud technology
4. The growing complexity of machine learning and self-improving algorithms.
Even though there's widespread debate on its utility and applications, AI has still managed to become some sort of magic wand to wave at all tech problems.
Fresher's focusing on niche areas in AI are receiving investor backing, winning deals and customers and, most notably, specialists in the field, like data scientists, are in huge demand.
Statistics showcased that in 2016 India ranked third among G20 countries, measured by the number of AI-focused startups, which have increased since 2011 at a compound annual growth rate of 86%, which is higher than the global average.
Limitations of AI:
Restrictions in the Indian market however could slow the AI momentum.
Quality of data :
In India, the quality of data continues to be an issue. The range of diverse demographics, languages and cases limit the consumer applications to learn on the go.
Under-invested by risk capital providers :
Secondly, India's startups focusing on AI continue to be under-invested by risk capital investment providers, compared to China and the US.
The applications of artificial intelligence have boosted at an accelerating rate and showing signs of great economical impact.
Creative Social Intranet today works immensely on the AI platform and has seen this remarkable growth and scope in many of its features. It gets particularly interesting for all to know what AI can bring to organizations through the role it can play in the digital workplace as represented by the Creative Social intranet's platform.
Hence it is currently become a hot topic for us at Creative Social Intranet and for our peers, as to how AI can be implemented and what value should it bring to the employee experience.
Listed below are Three possible worthy implementations of AI in a company intranet, among many others and these are likely to drive future decisions we make for integrating AI technology into Creative Social Intranet Platform.
1. Chat bot
The AI Chabot plan ahead about queries that would come from the user. Creative Social Intranet is focusing on AI driven chatbot that is more quick and intelligent to be launched in 2019.
In basic terms, a chatbot that is able to think what to do when a user places his request.
So what you want your chatbot to do?
You can either make the chatbot assist the user or collect information and data from the user.
As soon as this cycle moves ahead, the chatbot knows the action it has to take to help the user effectively. The chatbot now needs to act.
In simple terms, chatbot must think what to do when a user places his request. The chatbot must convert orders received from a user into an understandable form and then store it in a knowledge base and then the chatbot takes action to achieve pre-defined goals.
2.Booking meeting rooms
Your day is filled with various types of meetings. Creative Social Intranet set them all up.
Creative Social Intranet AI Assists in the best possible manner as far as booking your busy meeting schedules is concerned
Set up, reschedule and cancel meetings on request
Insert meeting details and update whenever prompted plan instantly with co-workers
Book conference rooms, meeting rooms as per request
Let you set up meetings for other people other then company employees.
Accommodations for all parties with time zone management
Consider follow ups when guests are unresponsive
Negotiate meetings with multiple participants
No last minute surprises! Pre planning
Reminders for meetings scheduled atleast 10+ days in advance
3.Employee engagement
Engaging Employees: The Struggle Is Real For Organizations
Employee engagement includes creating a holistic environment that promotes employee role, skill development, recognition and mental health.
Previously before artificial intelligence, the methods adopted to boost employee engagement have not shown desired results. Artificial intelligence has really empowered companies to tackle the engagement challenge, efficiently.
Creative Social Intranet's Artificial intelligence has shown a great impact in turning things around when it comes to employee engagement.
Using artificial intelligence implemented solutions, organizations today can:
Engage employees effectively
Provide 24*7 assistance and support
Monitor organization performance in real-time
Smoothen learning and development activities
Employee onbaording and retaining
Workflow management
At a fundamental level, almost all of companies member data is generated by members themselves. As a result, one company might have a job called "senior hr manager," while at another company, the same role would have the title "lead hr head." Multiply this by millions of member profiles and it becomes clear that providing a good search experience for recruiters, where all of these varying job titles show up, can be a very challenging task.
Creative Social Intranet looks into standardizing that data in a way that AI systems can understand. It will be a good search experience, and that standardization involves both human and machine efforts.
The taxonomies of titles are related. Understanding these relationships allows us to infer advanced search which uses AI to find the related terms and suggest best closest to the users targeted keyword.
Currently, AI is being seen as an effective powerful tool for boosting employee engagement and improving the way people are being recruited, trained and retained in organizations around the world.