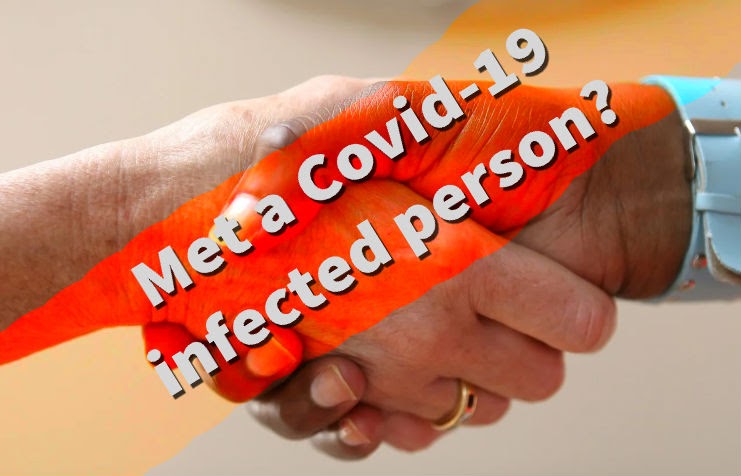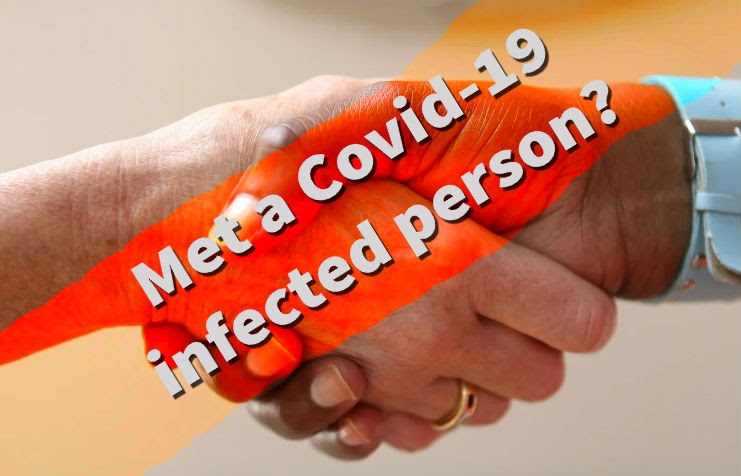 Even as the Corona virus cases in India are increasing at an alarming rate every passing day, people have slowly but surely started venturing out to accept the new normal. 
As businesses resume their normal operations and markets flood with visitors, chances coming in contact with a COVID-19 positive person or contracting the disease increases. 
Understanding how closely you were in contact with the infected person
The more people you come in contact with an infected person, the more likely are you to get infected with the disease. 
According to CDC, a close contact would imply you have been inside 6 feet radius of someone with COVID-19 for 15 minutes or more, beginning from two days before the illness (in case of asymptomatic patients, two days before the test result out to be positive.) 
Please note that it is irrespective of whether the infected person was wearing a mask or not.
What should be done next?
Once you are sure that you have come in close contact with the virus infected person, the first thing to do is to isolate yourself at home. 

Even if 7 days have passed since you met the person who just now tested covid-19 positive, it is important that you cut down your interactions with the outsiders completely and reduce your interactions with the family members for one more week to complete 14 days.

Maintain at least 6 feet of distance with family members and avoid sharing toiletries and private belongings.
Keep a check on unusual symptoms
It's now the time to cautiously monitor your symptoms since novel corona virus marks in different people in different ways. 

Watch out for any unordinary sign or symptom — it could be a lingering headache t, loss of smell and taste, dry cough, fever or extreme tiredness. 

As per CDC, if you have come in close contact with a COVID-19 positive person, check your body temperature twice a day, until 14 days. 
Should you undergo Covid-19 test?
If you feel like you have developed any unusual symptoms within the incubation period for COVID-19 which is 5.1 days, you must get yourself tested.

Even if, you do not feel sick and just want to confirm, you can get tested too. 

For safety precautions, buy an Oximeter to monitor your pulse rate and oxygen saturation, even if you develop mild or no symptoms at all.
Inform others and consult a doctor
If you feel that you are developing any unusual symptoms of COVID- 19, then instead of starting self-medication, you should consult a doctor, either virtually or in-person and get the right course of treatment for the disease.