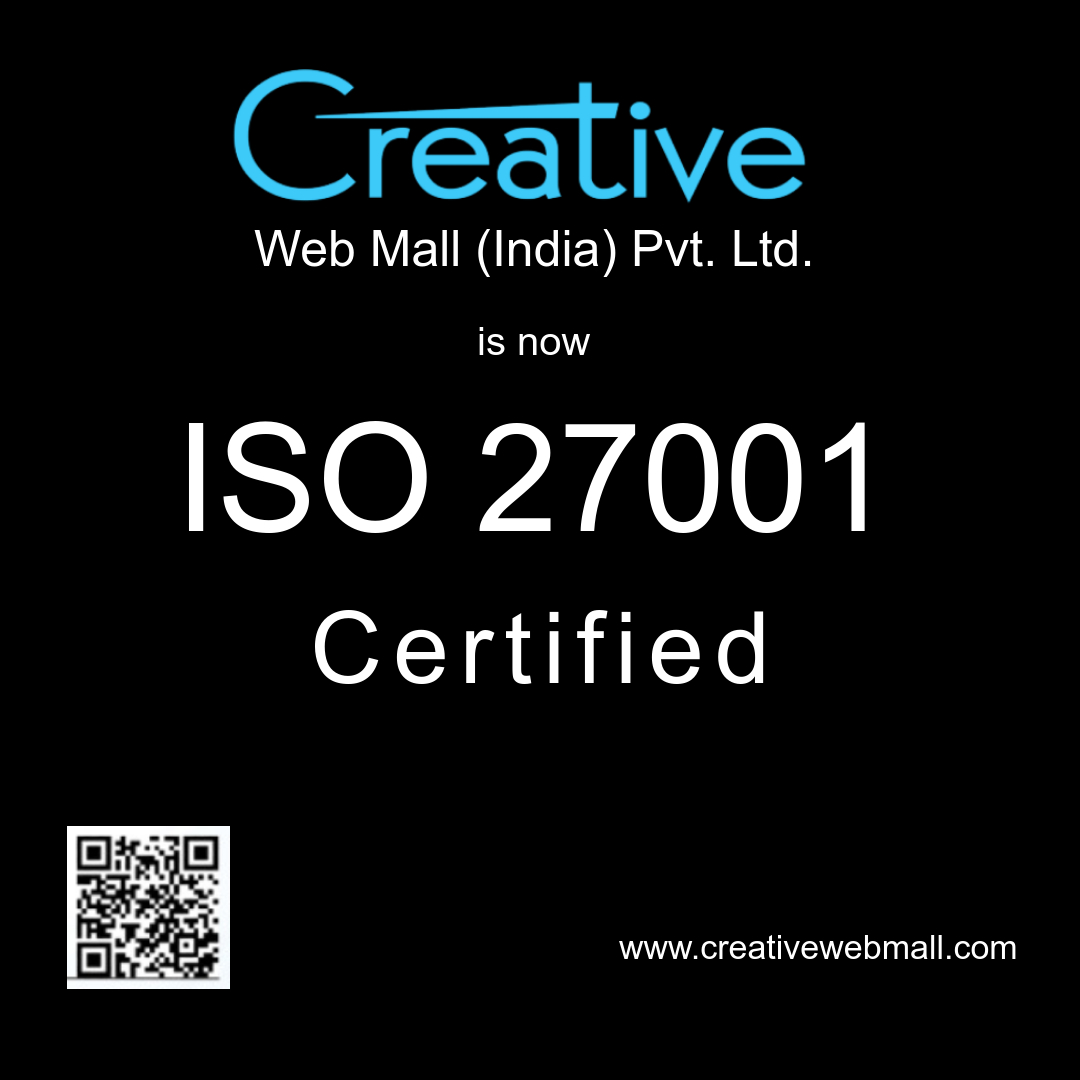 Creative Web Mall (India) Pvt Ltd is now ISO 27001 Certified
There are 5.03 billion internet users today, and the trend is toward digitalization. A whopping 178 million new internet users were added over the past year, With an average of nearly half a million users added every day. Across the world, the number of internet users is rising at an annual rate of 3.7%. With more users, there is a risk of information and data leakage, hacking, loss of confidential information, and cyber attacks.
Creative Social Intranet Solution solving core business challenges doesn't waste valuable time searching for lost information or missing files. Instead, encourage an open team collaboration culture where everyone has the latest information available, no matter where they are – whenever they need it and whatever device they're using. Creative Social intranet software is an agile, secure, and easy-to-use enterprise intranet platform for all your internal communication and social collaboration needs. Now it is more secure than ever in the management of confidential information and sharing it on the intranet.

Creative Social Intranet Now ISO 27001 will enhance the security of our client's data from hackers.
The advantages are listed below.
Security:- Secure & Protect Client Privileged Information.
Software:- Make our software more trustworthy and reliable.
Compliance:- Fulfills all the compliance requirements. Which will address using the structured intranet software.
Lower Cost:- Client benefit by Adoption of this software lowers your cost.
Global Standards:- Ensures that clients meet global standards for information security.
Data Safety:- Our clients can rely on our team to help them build and maintain a trusting relationship with their customers. by ensuring that their data is safely stored.
Vulnerabilities:- We can now systematically detect vulnerabilities.
Risk Management:- Better management processes and risk-management integration improve business performance.
Non-Compliance Detection:- It prevents you from getting fined for non-data-protection compliance.
Maintain Reputation:- It ensures that our firm and clients' reputations remain unharmed by cyber attacks.
Creative Web Mall ( India ) Pvt Ltd has to follow very stringent rules & regulations mentioned of ISO 27001 Certificate data is safe and sure with us.
Looking for professional intranet application development?