Welcome to the User Manual of Creative Webmail Version 1.40
1) URL of Creative Webmail: http://www.creativewebhosting.us/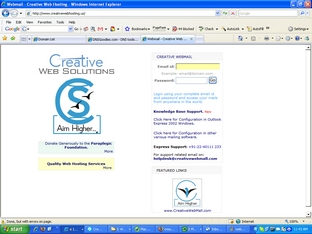 2) Please use your Login details.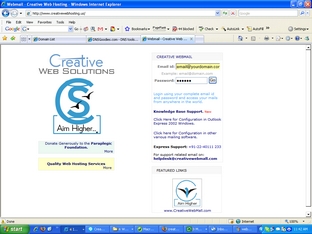 3) Here you would find the Inbox mail.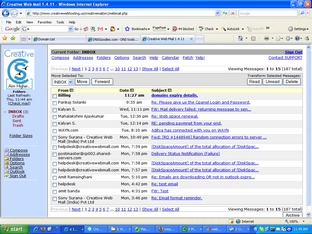 4) Click on Compose to send mail to your client.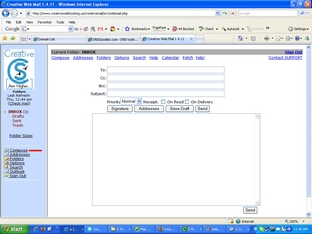 5) Click on Address to add your client address list.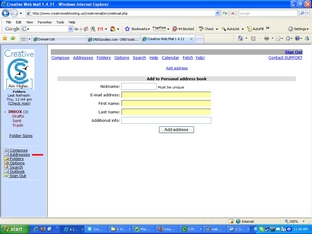 6) Click on Folders to Create New Folders or to delete any folders.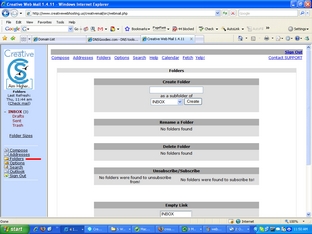 7) Click on Options for Various options available in Creative Webmail.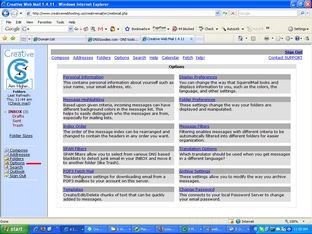 8) Click on OPTIONS >> Personal Information to add & edit your personal information.
This contains personal information about yourself such as your name, your email address, etc.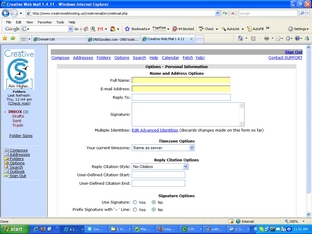 9) Click on OPTIONS >> Display Preference to set display preference
You can change the way that SquirrelMail looks and displays information to you, such as the colors, the language, and other settings.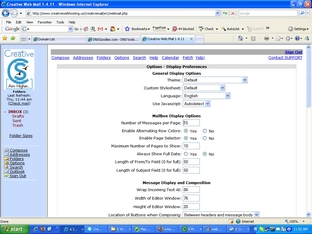 .
10) Click on OPTIONS >> Message Highlighting to set message highlighting
Based upon given criteria, incoming messages can have different background colors in the message list. This helps to easily distinguish who the messages are from, especially for mailing lists.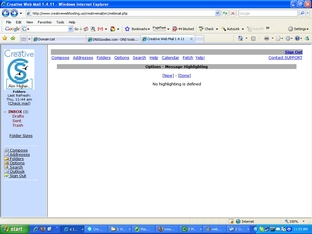 11) Click on OPTIONS >> Folder Preferences to set folder preferences
These settings change the way your folders are displayed and manipulated.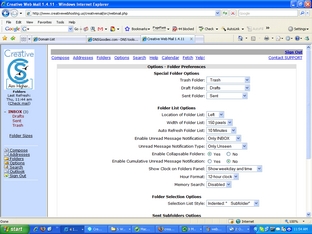 12) Click on OPTIONS >> Index Order to set index order
The order of the message index can be rearranged and changed to contain the headers in any order you want.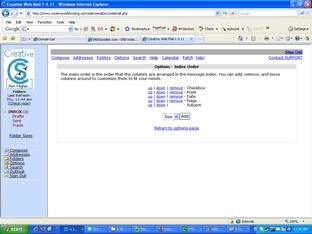 13) Click on OPTIONS >> Message Filtering to set message filtering
Filtering enables messages with different criteria to be automatically filtered into different folders for easier organization.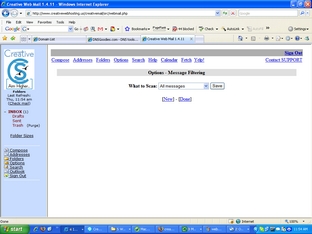 14) Click on OPTIONS >> Spam Filtering to set spam filtering
SPAM filters allow you to select from various DNS based blacklists to detect junk email in your INBOX and move it to another folder (like Trash).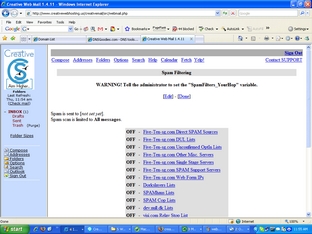 15) Click on OPTIONS >> Translation Options to set translation options
Which translator should be used when you get messages in a different language?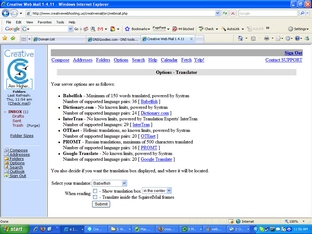 16) Click on OPTIONS >> POP3 Fetch Mail to set fetch mail
This configures settings for downloading email from a POP3 mailbox to your account on this server.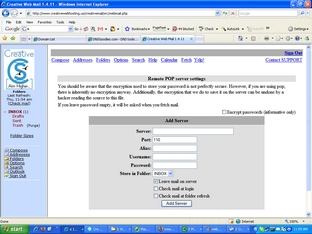 17) Click on OPTIONS >> Archive Settings to set archive settings
These settings allow you to modify the way you archive messages.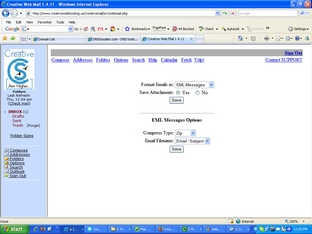 18) Click on OPTIONS >> Templates to set templates
Create/Edit/Delete chunks of text that can be quickly added to messages.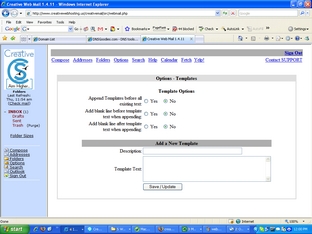 19) Click on OPTIONS >> Change Password to set change password
This connects to your local Password Server to change your email password.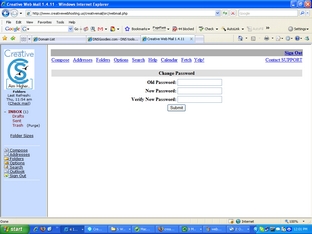 20) Click on Search to search any previous mails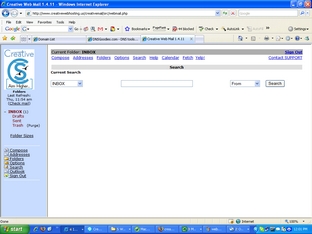 21) Creative Webmail also has a calendar.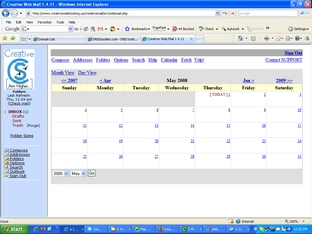 22) Click on Yelp to send us the changes request in Creative Webmail.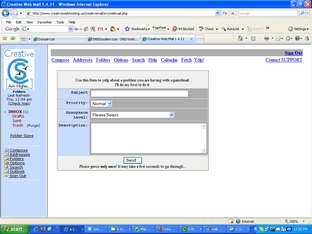 23) Click on Sign Out to logout from the Creative Webmail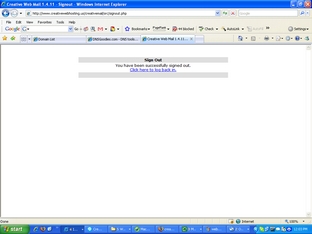 Share on your Social Media: